Welcome to the ForTunes App! We are a team of music and tech enthusiasts on a mission to put insights at the fingertips of every artist, producer – anybody who puts music online. Help us spread the word!
This post gives you a quick round up of the App and it's key functions.

Menu
By connecting the channels of an artist, you create a report. You can track up to three reports simultaneously. Tap MENU (Bottom right) to switch between reports or add a new one. You can also turn notifications on/off. Try turning them on – promise we won't spam you – we'll only send you a notification when you missed out on an event for more than 24h.

Feed
The main screen is the FEED. It chronologically streamlines different event types and lets you jump right to the information by tapping them. Keep a close eye on it. We are always working on new event types.

Stats
The STATS screen by default gives you insights about the following of an artist. You can tap the heart or play icon to view favs and plays. After the initial first week, you can switch the time modes at the bottom right. By doing so you activate a bar chart that displays how your performance develops over time.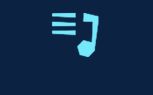 Playlists
You can navigate to the PLAYLIST screen right from the feed by tapping on a playlist entry or the icon in the tab bar. It sorts the playlists by size and lets you know which track is featured. If you tap the entry it will open the playlist directly in Spotify, to let you take a closer look, for example with whom your are sharing the playlists with. If you're missing a playlist, drop us a line at hello at fortunes dot io and we'll do our best to add it, asap.

Tracks
The default mode of the TRACK screen lists your songs by play count. Tap a track to open the piechart. The piechart indicates the playcount sources. Press the Play Icon in the middle of the screen and you will open the Uploads screen, which is something like a hidden treasure of ForTunes. The Uploads screen can be reached by tapping a track. It shows you where particular songs and song-versions are uploaded. By using the time-mode switch you can compare the performance of various uploads.
5
join the family and show some love for this!
Comments
comments