As the summer is progressing into full swing, our office seems to be cooking with ideas and energy. And this is due to a major surge in engagement from creators worldwide. And guess what, we're loving EVERY BIT OF IT. We also just released a kickass update that will get creators even closer to their fanbase. Big UGC love coming your way. But more about that in a second.
Let's sum up what's making us all jittery, in a good sense.
1,000 high-fives to creators worldwide
As of NOW, we're over 1,000 CREATORS strong!
This means more than 1,000 people are getting extensive tracking info on their music data, and these happy producers, songwriters and recording artists are now getting a definite heads-up in the music data game.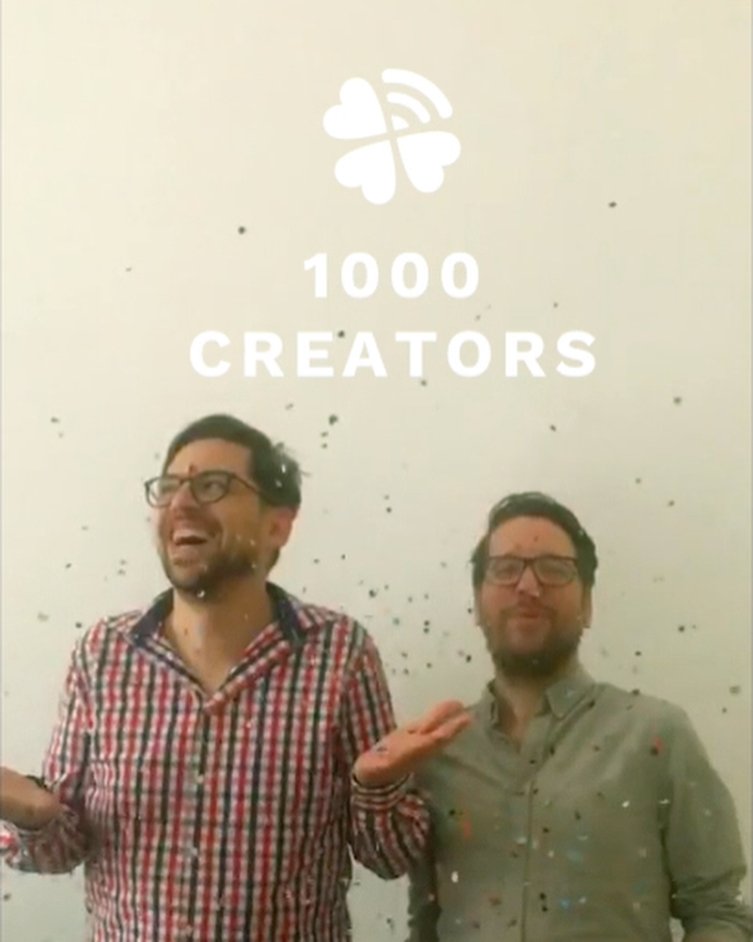 We dig that (happy founders Florian & Christoph above). That's why we started this company.
UGC MODE … ON
With our latest update we're introducing a new way to display user generated content, or UGC. With the new upload screen, creators can see uploads from influencers, fans and their own channels across ALL tracks. Its LIVE, and this is what it looks like: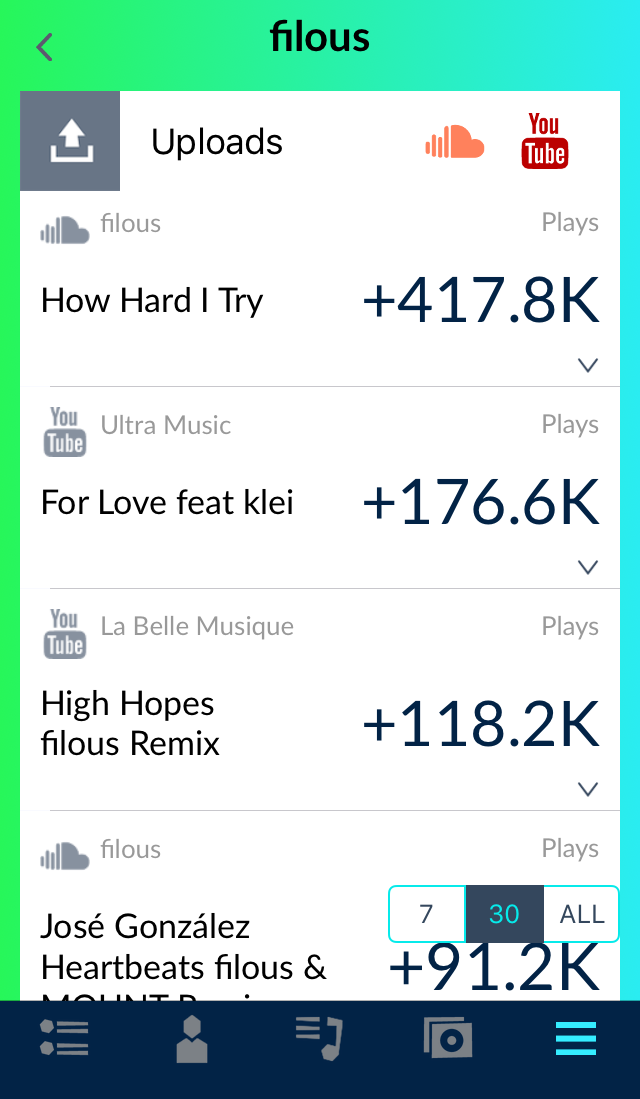 Uploads are sorted by plays and you can jump directly to the upload or the channel which uploaded the track.
Here are two reasons why keeping track of your UGC is vital:
Big-picture tracking
Measuring interaction via plays on your own uploads is obviously a great way of determining the performance of your own channel and its content. By keeping an extra eye on external uploads, you reach beyond your own channel and its data, gaining access to a big-picture.
Identifying promising release strategies
By toggling between the different platforms within the ForTunes app, you're able to determine which platform contains the most User Generated Content (UGC). This can help you immensely when building a strategy for multiple-platform release-approaches or windowing.
You'll have a solid indicator of which platform is currently running hot and might be a good choice of concentrating some efforts on. Here's more on UGC.
So, our mission at ForTunes is to give creators compelling insights into music data. And we want to make it fun along the way.
If you're looking for a fast birds-eye view of how your music performs –and especially how your audience network grows – get our latest app update: It's free and available on the app store.
As of now the app is more stunning than ever. Would love to have you aboard!
1
one already already liked this, but everybody needs a friend, so give us a <3
Comments
comments