Releasing music and campaigning often depends on various forms of personal rapport. With playlist or channel owners, with tastemakers, with blogs … simply put, with influencers.  From now on, our app delivers a fast way to discover these individuals, a new corridor of information, within a new app feature – go to the Menu and open the influencer screen.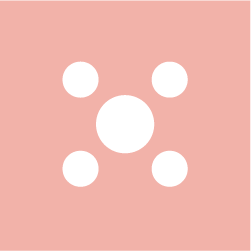 ForTunes enables you to discover and compare Spotify playlist owners, Hype Machine blogs and YouTube channels. The Influencer screen lists all of these channels – which have interacted with your music before – sorted by followers.
By toggling between different time modes you can easily discover which of your supporters network is growing the fastest. Tap an entry to discover additional information, such as the number of playlists that your music is featured on, or the total number of plays a certain YouTube channel has generated.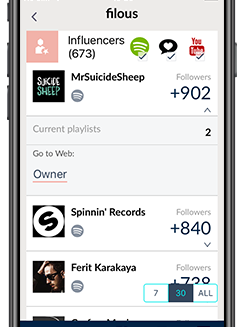 Knowing who's spreading your music online is an enormously vital insight. Dock on to that: Try to get these people and channels into your boat prior to rolling out. This way you can kick off your next release on top of an even bigger wave.
Are you planning your next release and you're already searching for influencers? Track similar artists and find out who's supporting them – you will save loads of time screening what's out there.
Influencers and User Generated Content can be a vital part of your release strategy and career development. That's why you should keep an eye on what's out there. ForTunes supports you with that, directing you towards important sources and multipliers currently supporting your art.
2
join the family and show some love for this!
Comments
comments