With TikTok taking the world by storm, the way tracks and artists get discovered via social media has changed and user generated content is becoming more important than ever. We are very happy to introduce TikTok Uploads to ForTunes.
Besides tracking your own TikTok data, we are also scanning TikTok for user generated uploads – videos using your music – and distribute the data to various screens within our service. Here's how you can use ForTunes to track your music's performance on the world's fastest growing social network:
---
Discover TikTok creators who've used your music in their videos on the INFLUENCERS screen – sorted by Followers. Tap each entry for Channel Uploads and Channel Likes.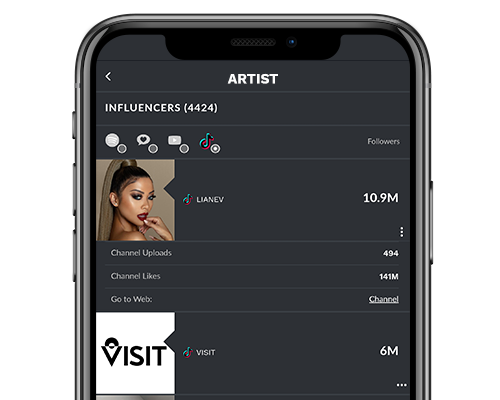 ---

Dig deeper into TikTok uploads on the UPLOADS screen. We fetch the most recent uploads on a regular basis and pull in Plays as well as the Caption. It's a fun way to discover how your music is used on Tiktok. If you just started your Premium or free Trial, it might take a day or two until the uploads appear.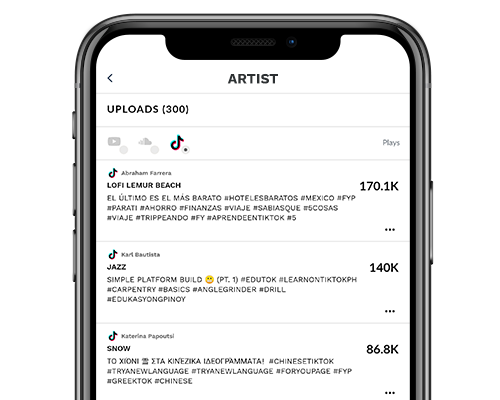 ---
For a bird's-eye-view on how your tracks are doing on TikTok head to the TRACKS, COMMENTS or the PLAYS screen to compare your tracks by their performance. For a detailed look on each track, tap the track name or head to the TRACK UPLOADS screen.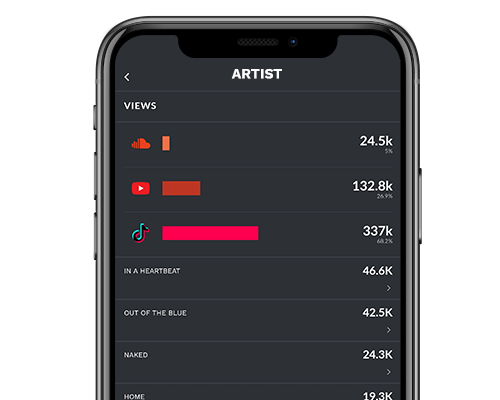 ---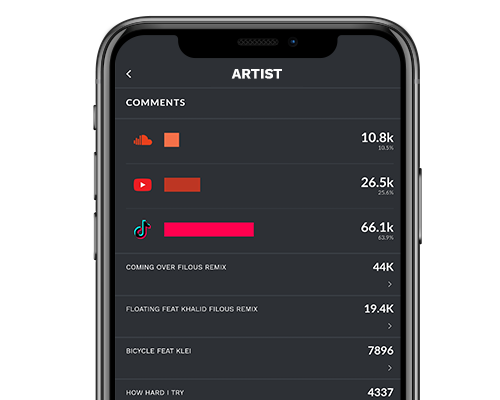 If you have any questions about our latest data integration, we're always happy to hear from you: hello@fortunes.io
2
join the family and show some love for this!
Comments
comments