Our newest "Artist to Watch" is Danish dj & producer Jonas Schmidt. His 8 years of creating dance music are definitely paying off as he has landed his songs on multiple @Spotify editorial playlists and continuously grows his following across all relevant platforms. Keep him on your radar!
Take What's Yours
Blame Me
Hands in the Air
Alive Through The Night Sky
Alive Through The Night Sky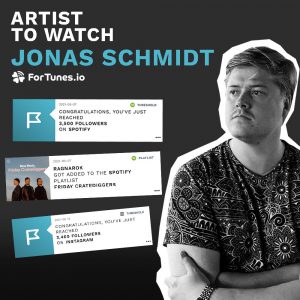 FOLLOW JONAS SCHMIDT:
Instagram
Spotify
YouTube
Facebook
0
be the first one to show some appreciation for this!
Comments
comments