ForTunes is the all in one insights app for artists, producers, bands & their teams. We help you to discover playlists, blogs and channels that have featured your music, let you know how your audience develops and much more.
But before we can do so, we need you to point us to your artist profiles on various platforms.
Here's a quick guide to the ForTunes onboarding.
Search
Searching for your profiles is easy with ForTunes, simply open the Menu (press the little gear icon) and select "Add Artist". Type your artist name into the field and tap "search". Our engine will look for your profiles on Spotify, SoundCloud, YouTube & Twitter, using your artist name as a search term.

Select your profiles
Now we display all the profiles that we found. Tap the checkbox next to your profile. The little arrow above the platform icon tells you where you are in the onboarding process.
If you have more than 1 profile on a platform (e.g. 2 YouTube channels) you can select all of them.

Enter custom URL
Sometimes we can't find your profile (e.g if it's named differently than your artist name), but no worries, you can simply add the URL of your profile manually and point us to it that way. Simply paste the URL in the field on the bottom of the screen.

Connect Instagram, Facebook & YouTube
Make sure to connect your Instagram, Facebook & YouTube account to get insights such as impressions, reach and geographical follower information added to your report. You need to have admin rights and your Instagram account has to be a Business Profile and connected to your Facebook page. Need help setting up an Instagram Business account? Here's a quick guide on how to set that up.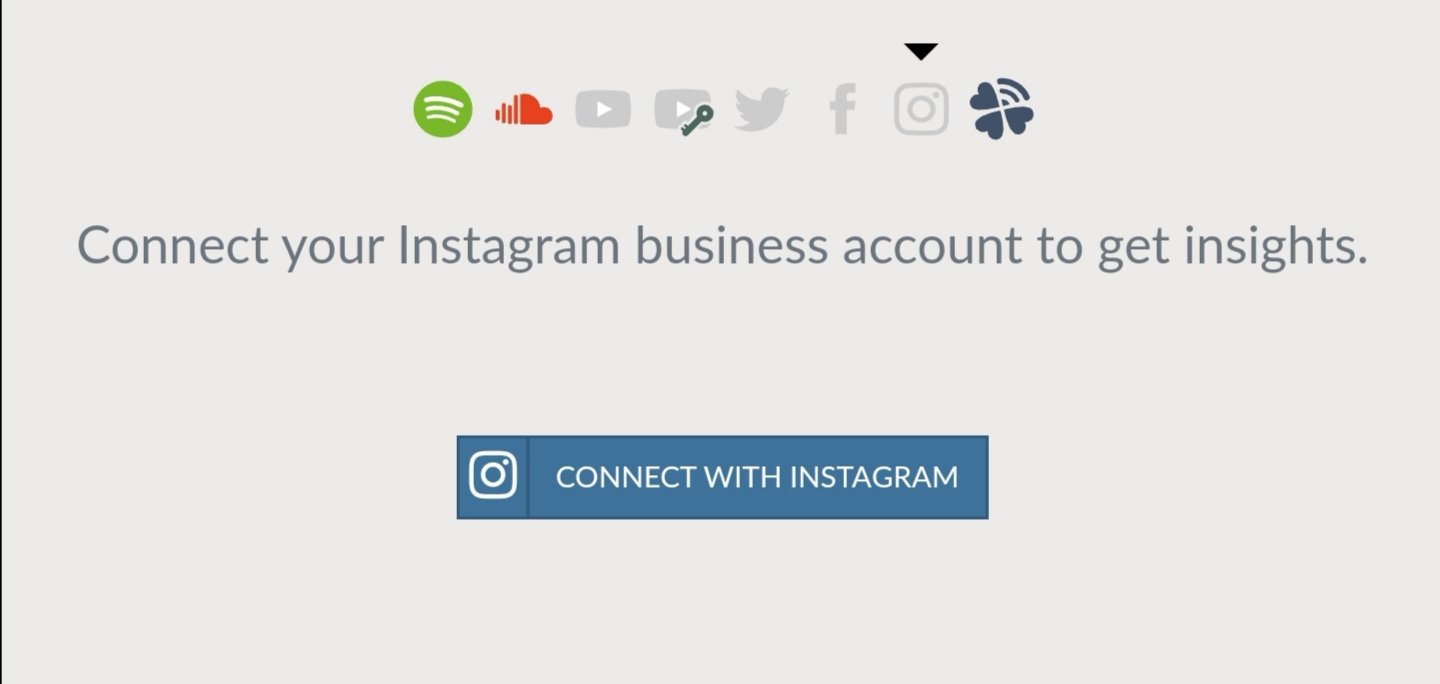 You have selected all of your profiles? Great, so now press "Get Insights" and you're good to go.


Congrats, you have just setup you're first artist profile. Here's another guide to the ForTunes app essentials so you don't miss out on any of our features.
3
join the family and show some love for this!
Comments
comments