Spotify codes are a great feature to boost your music catalogue. Their immediacy is quite interesting, and the way you can spread your music as quickly as sharing a picture.
It basically works like your average QR code – fans can scan your code via their phones and are instantly lead to your profile on Spotify, making it really easy to find tracks, albums and playlists.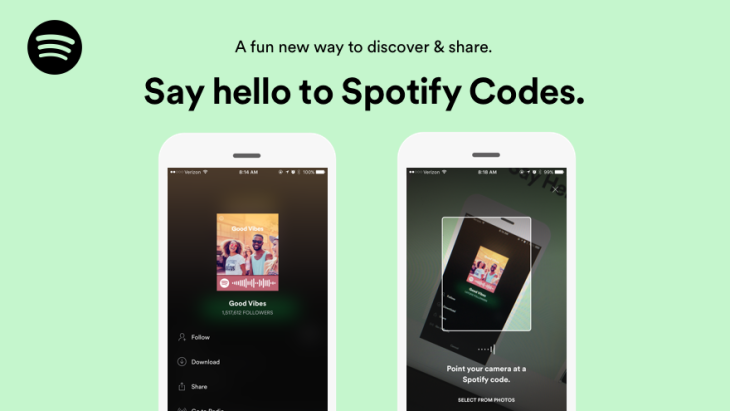 This feature opens up a multitude of possibilities. We're going to highlight a variety of ways it can help you on your musical endeavor.
So sit tight, let's plunge into Spotify codes:
Live bridge
Having Spotify codes present at your live gigs can build a solid bridge between your physical- and digital music listening experience.
If you lay it out along your merch, interested fans will easily be fowareded, intensifying the way they engage in your music and making the most out of these gigs.
You can also combine it with specials – fun take-aways that can only be accessed by scanning codes at your concert.
Playlist visibility
Sharing spotify codes is a great way of shedding light on playlists you currently curate.
Again, you can create little flyers or just prop it onto a poster at your next gig. Interested audiences will have an easy way of discovering your playlists.
You can spread that content across a wide variety of platforms, engaging Instagram and Facebook with miniature pathways to your streaming presence.
Face-to-face value
The Spotify codes let you circumvent this awkward "trying to show – failing to find"- kind of scenario, many of us probably know all too well about.
The tool can help you make the most out of brief face-to-face encounters. This not only counts for the fans, but also on a b2b level.
Be it in a short chat after a gig or a conference, or even an arbitrary situation like a ride on the bus, your code can act as a streaming calling card, easy to transmit and intuitive to access.
Here's how you do it:
• Finding your Spotify code is easy: click on the  "…" next to the artist, or his/her content
• Find the code at the bottom of the artwork.
• Click on the artwork
• Save to whatever device you are using
• You're good to go (Your fans have to open Spotify and use the camera icon next to the search bar). Feel free to share it on whatever platform or medium you wish to use!
Photo credit: Spotify
2
join the family and show some love for this!
Comments
comments