Up-and-coming Norwegian producer Stisema has already headlined festivals like X Games Norway or Radistai Village in Lithuania and received support from big names such as Alan Walker, Martin Garrix or Sam Feldt.
We had a chat with the avid ForTunes user about his production process, why he decided to stay indie and how he managed to push his first release ever to #1 of Spotify's viral charts Norway. Read on!

How did you get hooked on producing music? Tell us about the beginning of your career.
I've been doing it for 10 years now. 5 years ago I thought I should start making my own music. I moved to London for a few months where I studied at Point Blank Music School. There I learned how to produce in Ableton Live. It all went forward from there.

Your debut single "Hold On" reached #1 on Spotify's Viral Charts Norway. How did you manage to achieve such success with your first release?
I thank my friends and their support for that. They liked the track, and shared it on their social media, and it went viral. I'm lucky to have good supportive friends.

Playlists have become an essential aspect for most artists careers. Can you give us some insights into your playlist game?
The most important thing to do first is to find a theme for your playlist, and stick to it. Maybe do some research which type of playlist is rare, or stick to a genre/type of music. 
It also helps a lot to trade placements with other artists, or add their music for a sharing on their socials.

How do you feel about the evolution of music streaming services?
It's quite hard to keep track of it to be honest, hehe. You have to keep updates what platforms is doing good, and if you make music, you must try to make something that sticks out of the mass. There is so much music coming out these days.
But I like how easy and accessible the music have become these days, easier to find new and exciting artists, and discover music.

DIY vs. Indie vs. Major – how do you exploit your music?
I mainly do it together with Indie labels. I feel more prioritized there, and feel they have more motivation to make things happen for the artist. They are growing themself to do good work for the artist.

Do you have some insights on running a smooth live show? Please share them with us!
I use MixedInKey a lot. It's an app that analyzes tracks, gives them keys in 'Chamelot' scale, and makes it easier to plan a live show with tracks fitting together. I also often use a saxophonist, that is spicing up the show.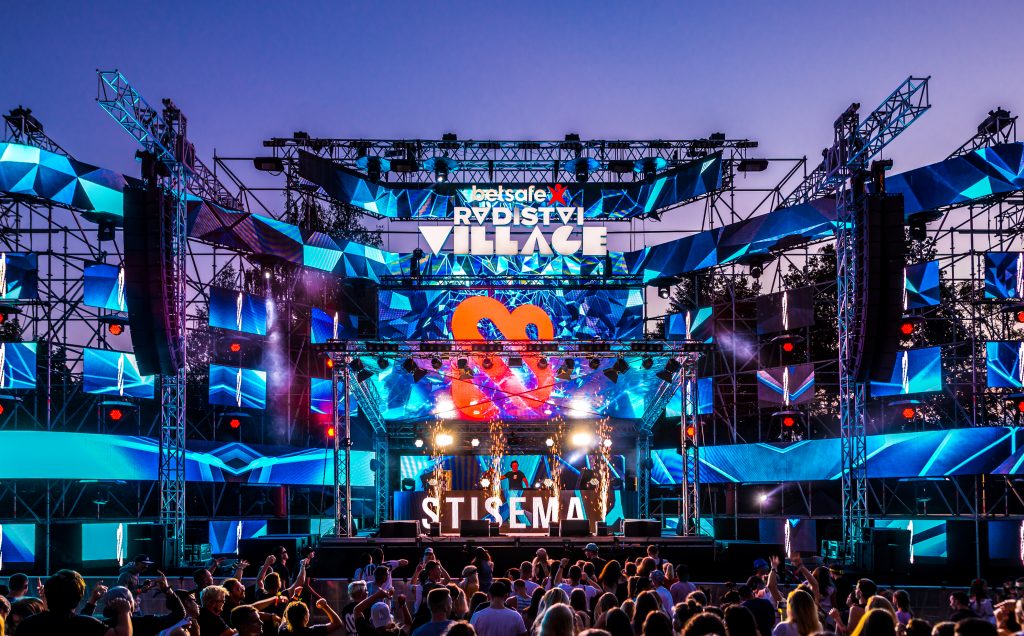 Let's talk about Instagram: What are the opportunities (and maybe challenges) of using Instagram as a musician?
You reach out to a totally new audience with Instagram. It makes it easier to be found, and promote music. I also love how accessible it is for the audience to check out my music. It's a great platform to promote you, your brand, and your music.

When you start a new Stisema track – what are the first steps? Do you have a routine or ritual? Please elaborate, juicy details welcome! 
I often start with a track that I already made, and delete the main parts, as bass/leads/vocals etc. And start ideas with drums and fx's. This helps me to get creative. I also often start with the drop, to produce an idea there first, then continue with the break. But this depends and varies every time.

Name your top 3 software tools for engaging in musical content. Explain why you think they're awesome!
I use Facebook a lot. It's a great place to engage people to share your music, or reach out to get them to hear it. I also use Instagram a lot, to reach out to my followers/fans. Easy and very accessible. But the most important is Spotify, where people get to listen to my music. Get my tracks playlisted in a lot of different playlists, with different followers. As we speak, I have 225.000 monthly individual listeners. 
Follow STISEMA
Instagram
Facebook
Spotify
YouTube
SoundCloud
1
one already already liked this, but everybody needs a friend, so give us a <3
Comments
comments