Digital release strategies and playlist pitching are key to any contemporary career. Digital Wolves offer a professional service, helping with playlist pitching and promo campaigning. We met Natalie, the leader of the pack, to get some insights on the playlist game and more. Read on!

Tell us more about Digital Wolves: Where are you based? Which services do you offer? Who do you work with?
Digital Wolves is located in Zurich, Switzerland. Playlist Promotion is the main part of my daily business. Also artist consulting with the topics of Spotify development, YouTube channel management, social media and email marketing. Besides these two services a smaller part is creating websites and writing press texts. Mostly for DIY or independent artists but also Major label artists from different kind of genres.

What's your background and why did you decide to build a service agency for artists?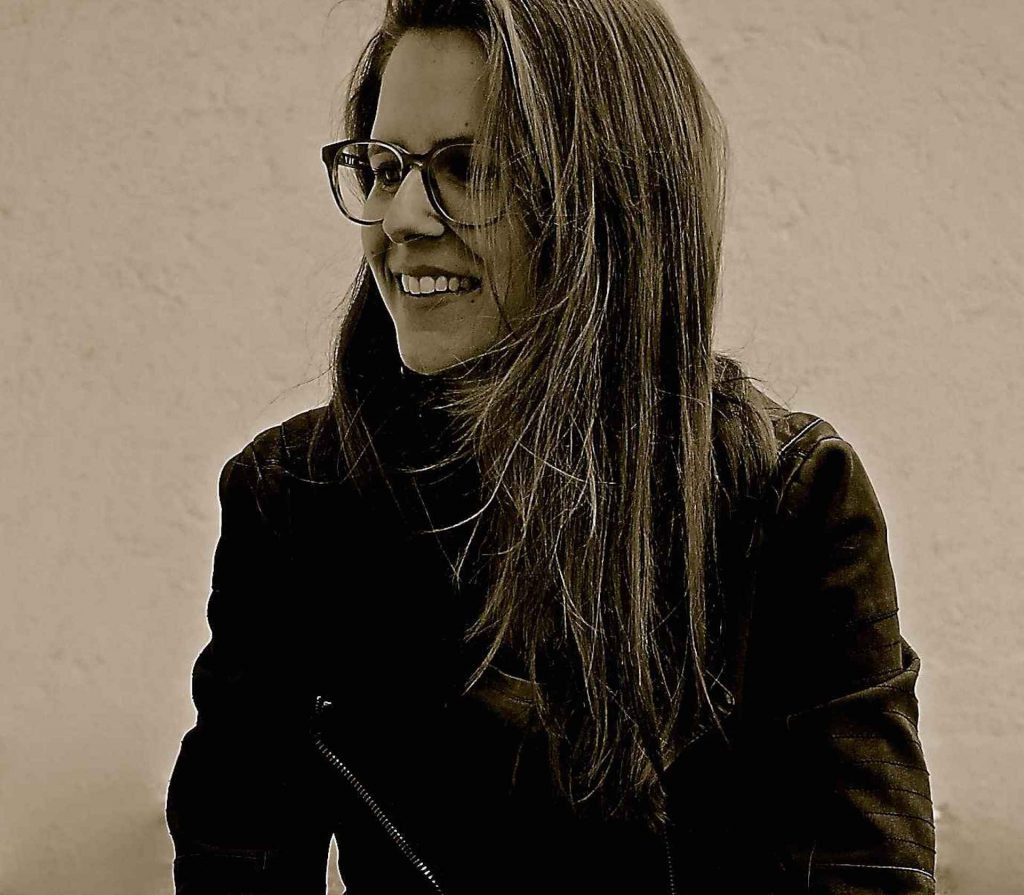 I worked for a couple of years as a Digital Account Manager at Universal Music Switzerland. I had everyday contact with Spotify and the other streaming platforms, doing campaigns and taking care of the Digster playlists in Switzerland. One day I decided to quit my job and just have break, enjoy the nature and travelled a bit through Europe. When I came back I just had this idea to found Digital Wolves.

There are lots of playlist-promotion-agencies out there. How can artists determine whether an agency is serious or a rip-off?
When you visit a website and they guarantee streams, don't touch it, don't even think about it. No one can guarantee streams, it depends on so many factors.
If they haven't got any case study or artists on their website or social media pages, it looks weird.
When you speak with a ghost, means no names, no location, nothing. A serious playlist promoter let you know who they are and where they located. Even before you'll write them an email. Such as Digital Wolves 😉

Can you share Dos and Don'ts for artists who want to get their music featured on playlists?
Which mood does your music have, which genre, what kind of emotion goes through the listeners body when they hear your music. You're an artist, you'll probably know how you feel about, but also ask friends, strangers, your family.
Then change the type of view, if you would be a playlist editor, what kind of emails would you get. You're a busy editor, receiving tons of mails, time's precious… so spend more time of editor research and contact them directly, with the personal name, than sending random newsletter mailing lists. And never annoy them, you wrote an email a week ago but you haven't got an answer yet? Wait…

What's the lead time for playlist promotion campaigns? How long before release should artists get in touch with playlist owners?
Every private playlist editor has a different kind of workflow. Back then, when I was an editor for Digster, I changed the playlists on the global release date, Friday. But of course we discussed internal prio releases months ahead of the release date.
If your song isn't released on Spotify, you don't have to bother them with SoundCloud or YouTube links – their business is Spotify, so send them Spotify links. But to get in official Spotify playlists, it's always better to plan 4-5 weeks ahead. You can pitch directly via Spotify for Artists, latest one week before. But you'll never know if you'll have problems with your distributor or any other technical issue.

You are pitching music to private curators and the major label brands (Filtr, Digster, Topsify). What's the background of the private curators?
The private editors are different kind of people who are addicted to music. They love to dig new music and have a loyal audience. They could be blogger, but mostly they're just private people.

Spotify has recently changed the process of pitching music to their editorial playlists. Can you quickly walk us through the new process. Any recommendations?
Be an early bird. It's always good when you upload your releases early to your music distributor. Sometimes they could expect technical issues, such as exporting errors. If you're then just 8 days before release date, you're already too late. Your Spotify profile needs to be verified, otherwise you can't pitch through Spotify for Artists.
If it's your first release, you still have the opportunity to claim your profile. Just contact your distributor and ask for a Spotify profile URI before release date – you can claim it then with this URI. Once this is done and your release was successfully exported to Spotify via your distributor, you can pitch it. Latest one week before release date. The pitching process itself is easy, it guides you through the individual steps.

From your perspective: Should artists build their own mailing lists, websites, direct to fan shops or is it enough to rely on social media and streaming services?
A mix of everything. Social media is perfect to get in touch with the fans. The followers watch your stories everyday, a connection between the artist and fans is created. I mean when you follow Lewis Capaldi and you see the red circle on top of Instagram, you'll already know, now I'll see some fun stuff.
Websites or at least an EPK page is good for journalist and bloggers – it's really annoying when u have to search all details through different social media pages. A mailing list can help the artist to give the fans some extras, like pre-sale for concert tickets, limited merchandise etc.

How do you feel about the evolution of streaming services? What's next for Spotify & co?
On a user / fan base, it's amazing. I digged music in my childhood with tapes, waiting on a Sunday the whole day until my favorite song was played to record it. A problem you don't have nowadays. Everything, everyday, everytime you want. A lot of independent artists complain about the money, which I completely understand. But when you think back, if you had enough money to press a CD without a label, most record shops just declined it. They didn't even put it into the last shelf.
With Spotify (and all other platforms) every single artist has the opportunity to get heard, world wide! This is a huge chance for every artist. Of course the fans needs to support their artists with concerts, merchandise and spreading the music. I think we get more and more into a personalized / algorithmic world, Spotify already started this a few years ago and every year something new gets added. Also the video / social interaction on Spotify will be more present in my opinion.
An artist today is not only creating music, he/she is also a video, content, and social creator. We will see what will happen, but one thing will never change: people need music. How they consume it in 100 years, we will see 🙂

Get in touch with Digital Wolves to push your next release:
Website
Facebook
Instagram
2
join the family and show some love for this!
Comments
comments