Grow your audience and grow your career. ForTunes is the must-have insights app for bands, producers and artists.
We track your music and social media content across a wide range of platforms like Spotify, Apple Music, SoundCloud, YouTube, TikTok, Instagram and more. A handy newsfeed keeps you updated so you never miss a beat. 
Here's what to do to win: Share one of your achievements – like a Playlist event, a Threshold or an Upload – from your ForTunes Feed to your Instagram Story (or any other social media). Tag us. That's it. Good luck!
To wrap it up: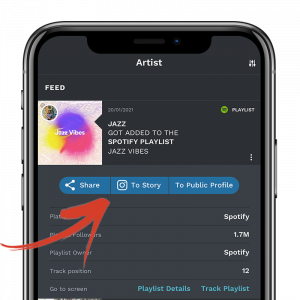 Track your music
Use our "Share to Story" feature
Tag us @fortunes.io
WIN (Possibly. Let's keep it real)
This contest is due until September 10, 2021
37
join the family and show some love for this!
Comments
comments