We teamed up with XLN Audio and now you can win Addictive Drums 2 Custom – the world's best drums out of the box.
Addictive Drums 2 Custom by XLN Audio consists of the full Addictive Drums 2 engine and your choice of sounds and rhythms. Tweak any of the professionally designed presets or build up a custom kit from scratch.
Here's what to do to win: Share one of your achievements – like a Playlist event, a Threshold or an Upload – from your ForTunes Feed to your Instagram Story (or any other social media). Tag us. That's it. Good luck!
To wrap it up: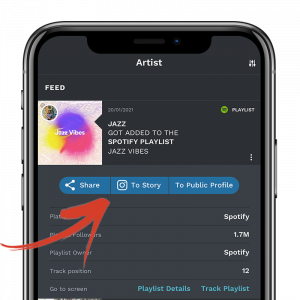 Track your music
Use our "Share to Story" feature
Tag us @fortunes.io
WIN (Possibly. Let's keep it real)
Learn everything about Addictive Drums 2 and make sure to follow XLN Audio on Instagram.
This contest is due until March 31, 2021
33
join the family and show some love for this!
Comments
comments