SubmitHub is an amazing tool to pitch your music to the hottest blogs & playlists. We teamed up with them and now you can win 5×30 SubmitHub credits.
Boost the performance of your next release!
Here's what to do: Share one of your music achievements or milestones via the ForTunes app to your Instagram Story (or any other social media). Tag us. That's it. Good luck!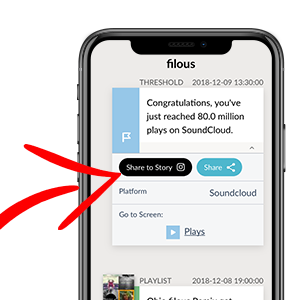 To wrap it up:
Track your music
Use our "Share to Story" feature
Tag us @fortunes.io

WIN (Possibly. Let's keep it real)
This contest is due until March 10, 2019
7
join the family and show some love for this!
Comments
comments