Originally from Romania, TUDOR (pronounced two-door), began producing music in 2015. In 2017 he switched to a more Hip/Hop – Trap – Electronic style which led him to release his first single "Don't Let" on Deorro's label Panda Funk. The now London based Producer and DJ is known for his hybridization of various musical genres.
We had the chance to interview the ForTunes User:
Your latest single "This Is Me" has some clear rock elements. What are your thoughts on blending together different genres?
"This is Me" is a project that came out of the blue 2 years ago. As a Metal / Rock lover I wanted to blend in one of my favourite genres and make something different that has electronic trap influences as well and in the end exaggerate twisting the common "drops" adding 4 styles of beats switching between them on the second drop.
I'm always favourable to originality and experimenting of new things in music production.
How did your music get picked up by labels like Panda Funk or Tribal Trap?
Signing my track "Don't Let" with Deorro's label Panda Funk in 2017 was the thing that made me think: "Ok, it's getting serious right here".
Deorro is not just the owner of Panda Funk. He's also an icon in the EDM scene. I'm forever thankful for him believing in the track.
Tribal Trap is the label I was aiming for for several years. I sent a dm to the owner of  and his reaction on "This is Me" was priceless. "Heavy af" and "Unique tune" were the things that he said to me before suggesting the release date.
Could you sum up some personal milestones in your artist development?
I've spent several years trying to achieve my own sound and I'm still looking for that thing that makes me stand out, although a lot of my friends say that there are some elements in my music which can clearly be considered as a "TUDOR sound".
To me this a personal milestone. Most of the time things just appear instead of searching for them.
What do you think makes a track something special in 2020?
It's all about that catchy melody that gets stuck in people's heads.
A simple sound, just a few notes and easy lyrics that anyone can sing along. I based my upcoming tracks on this philosophy and all I can say is "Less is More".
When you start a new track – what are the first steps?
In all those years I came to a great conclusion: building a track around a vocal topline is much easier instead of starting from scratch.
Personally I always start from a 3 or 4 chords progression with the guitar and if I feel that groove I start writing an additional melody that goes on the drop. So I would say I start with an intro and with the drop already in place. Most of the remaining time is spent on searching cool sounds to make my track stand out from the previous ones.
If you would only have three plugins left to work with in your entire career – Which ones would they be? Tell us why!
I couldn't live without my tons of guitar plugins. They help me achieve my sound. Probably one of the most used plugins in my productions (whether it is Metal/Trap or Pop music) is Amplitube.
When it comes to the guitar or the vocal topline it's a must for me using the FabFilter Pro MB. It's a great tool to make to make your vocals or guitar sounds stand out in the mix.
Last but not least I love Ozone's plugins suite. Especially the iZotope 7, which I always use in my master rack.
How do you deal with your visual concept on social media?
Social media is like that sound every artist has. Like an imprint, something easily recognizable.
I'm still working on that, but I'm trying to keep my socials full of content. If I post a picture I want to communicate to the person that is looking at it that my next track or show will be out next month or just thanking everyone for the support given on a specific track so far.
It's all about engaging with your fanbase and realizing that if you are where you are or just simply growing as an artist it's because of them and of their support.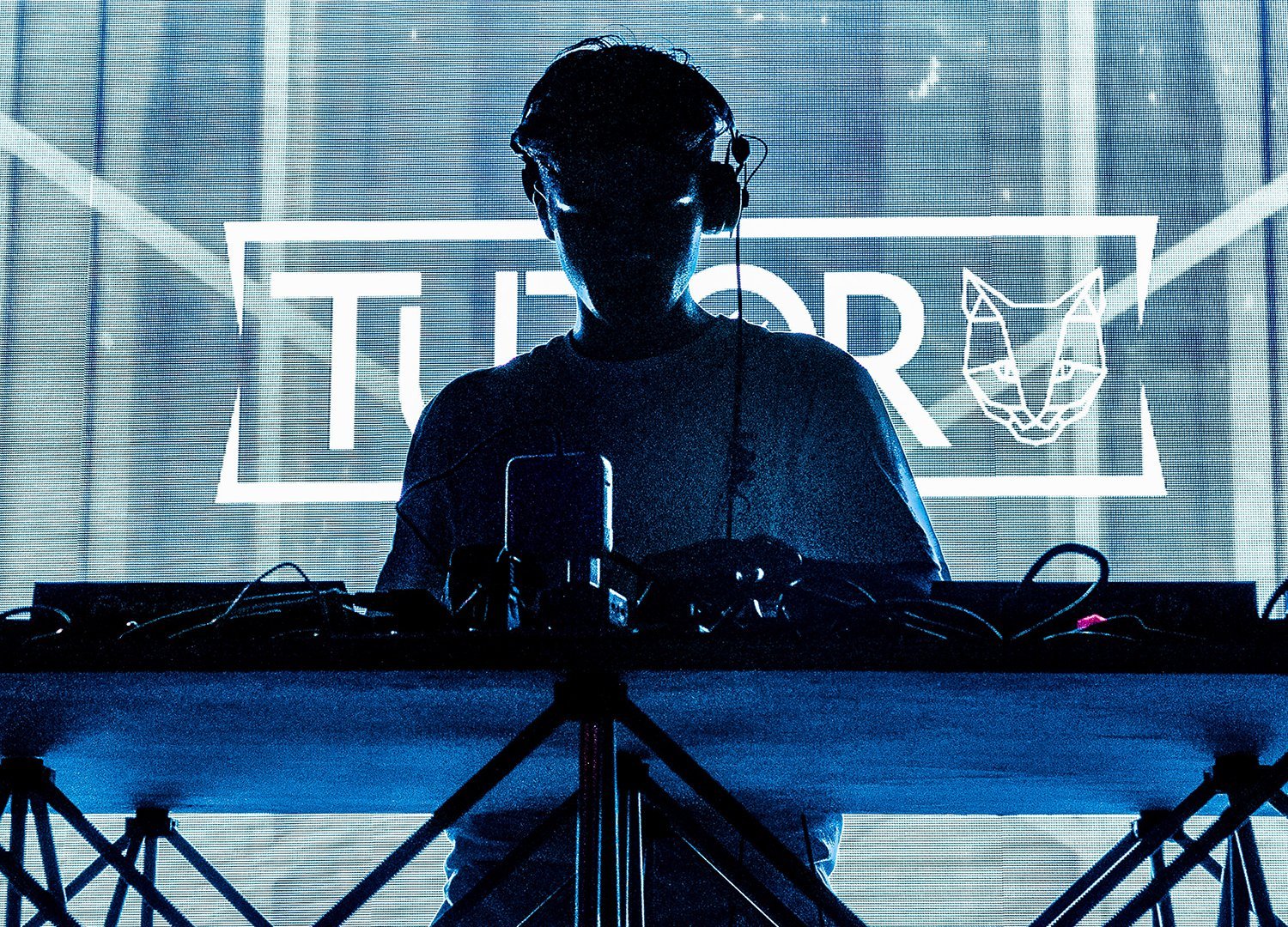 Is there there a prominent musician currently killing it visually? Tell us how!
There are so many talents out there! Literally every single artist is killing it its own way.
Name 3 major mistakes you made and other musicians could learn from.
Probably one of my biggest mistakes ever is the lack of patience once I finish a track.
In the past I didn't pay much attention to the "business" part that comes after finishing a song.
I just wanted to put it there for friends throwing out of the window a track that maybe it would have been signed on a label instead of a total free download. I draw myself as a "super calm patient guy" in real life, but when it comes to music as a "super enthusiastic mistake maker". But I learned my lesson and I count to 10 every time that I have a hilarious idea in my mind.
Second mistake is trusting too many people who look only for their benefit. Music industry is a real jungle sometimes. Last but not least, the third one is never say to yourself "I quit". Once you say that you're finished and you lose your enthusiasm and I think that anyone wants this nowadays, even if sometimes it is tough. We all have been there, just keep pushing and one day you'll see the satisfactions knocking at your door.
What's next on Tudor's bucket list?
If you would have asked me this a year ago I probably would have said everything that happened ever since so far.
It is still a long way to achieve everything I'm dreaming of but I would probably say that the main thing is making music that people can sing along or dance to.
FOLLOW TUDOR:
Instagram
Spotify
Facebook
Soundcloud
Twitter
Youtube
We love to get insights from aspiring artists, producers & bands. Visit our interview section for more interesting Q&As with ForTunes users.
0
be the first one to show some appreciation for this!
Comments
comments