ForTunes now offers a new level of granularity, making it much easier for you to understand and compare your tracks' performance. We just added a bunch of new data to the TRACKS, UPLOADS, PLAYS and TRACK UPLOADS screen.
This update has new metrics in stores for YouTube, SoundCloud, TikTok and Spotify. On the TRACKS screen you are now able to sort your tracks by Plays, Likes, Comments and see the amount of TikTok Uploads for every single release. Make sure to verify your artist profile for additional Spotify insights.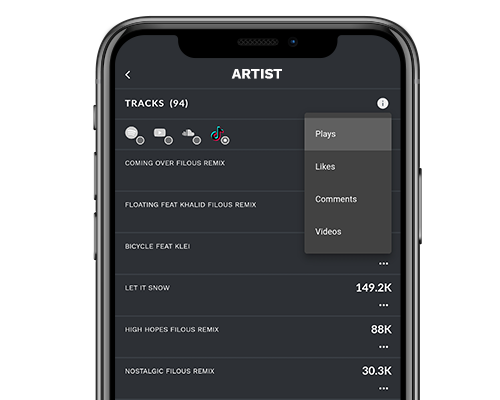 These new metrics make it so much easier for you to compare your tracks by their performance. You can even drill down to every single upload – including user generated content – and rank them by Plays, Likes or Comments.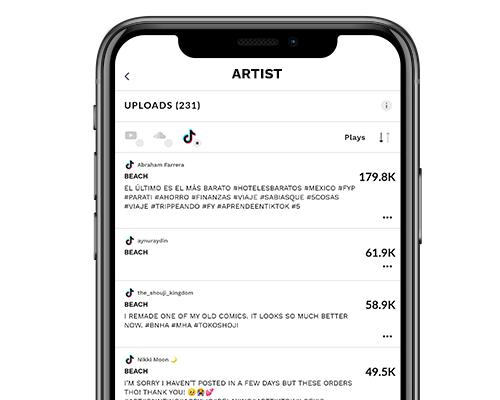 5
join the family and show some love for this!
Comments
comments