ForTunes now offers new metrics for Apple Music and Shazam. Get deeper insights on your tracks' Plays and Shazams by connecting your Apple Music for Artists account.
WHERE
Head to your Accounts settings screen by tapping the little square icon in the app, then SETTINGS and ACCOUNTS.
HOW
Follow the instructions on the screen:
Open your Apple Music for Artists account
Tap "Manage" in the main menu
Tap "Invite Users"
Add the details below:
E-Mail: apple@fortunes.io
Permissions: View Analytics & Milestones
Send invite
Check all the boxes when the task is completed and tap Connect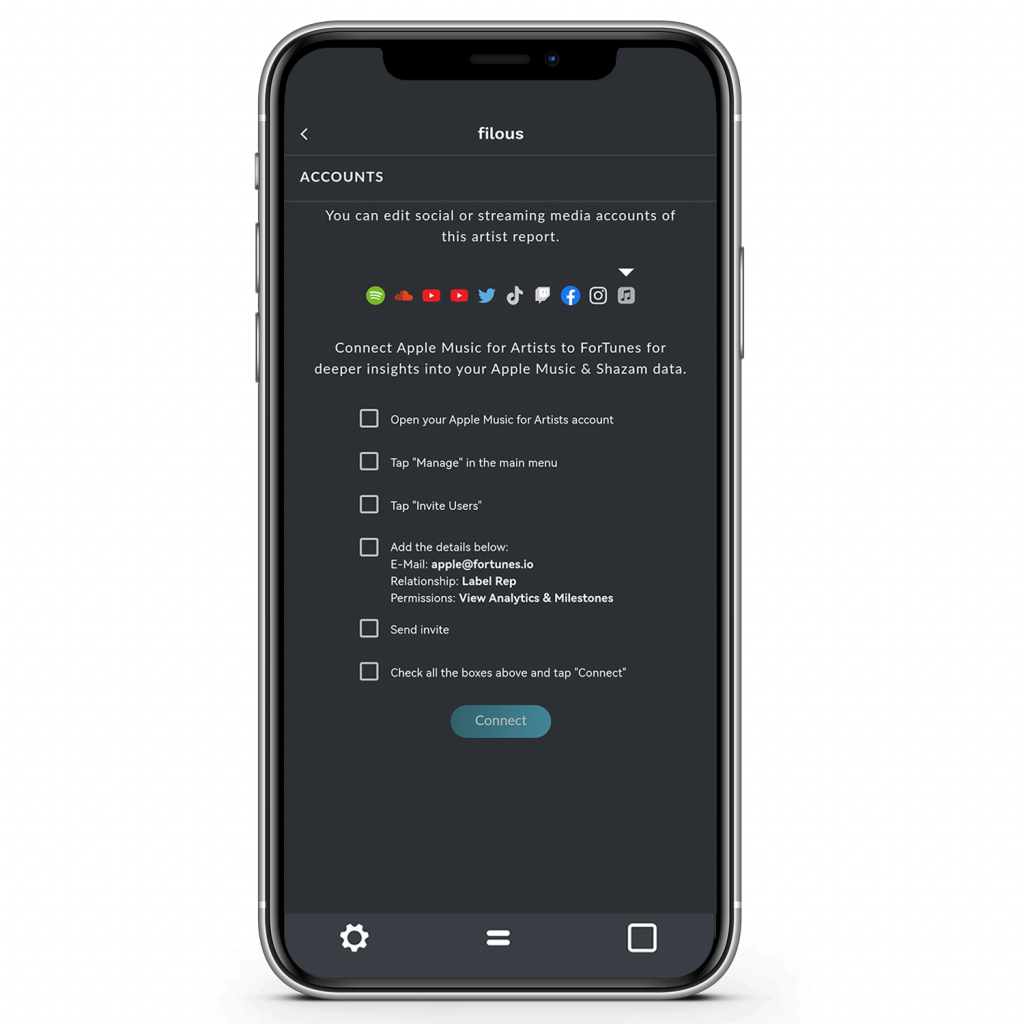 We will import your Apple Music and Shazam insights within 24 hours. New metrics will be added to the TRACKS and PLAYS & SPINS screens.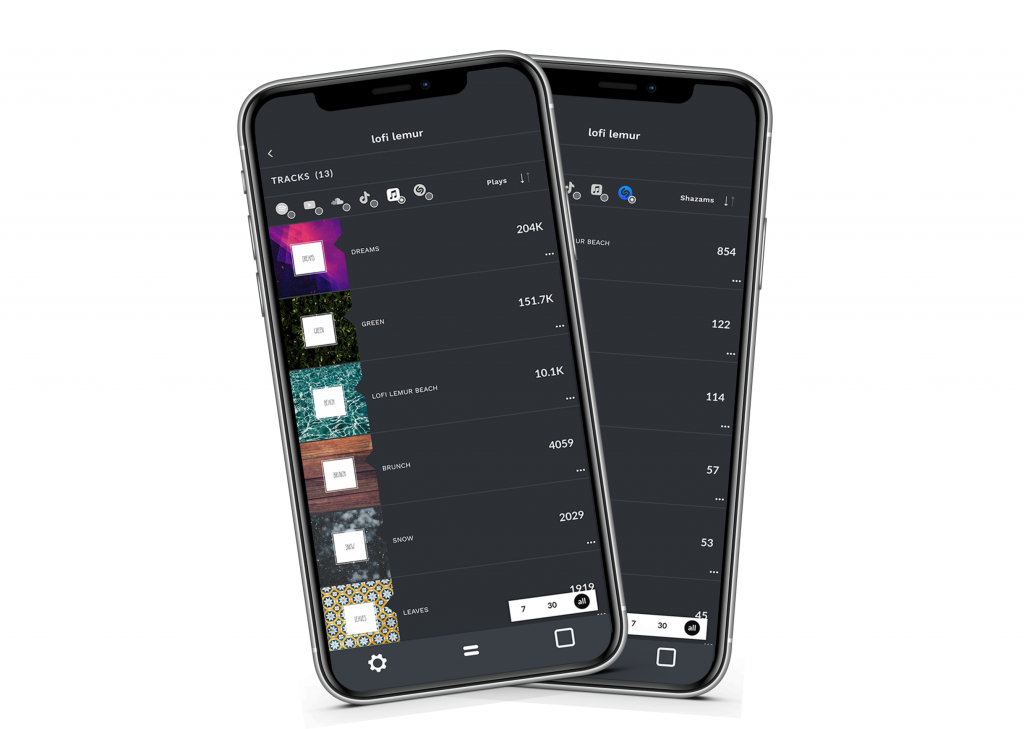 FURTHER QUESTIONS?
Please don't hesitate to get in touch via support@fortunes.io if you have any questions regarding the Apple Music for Artists integration.
2
join the family and show some love for this!
Comments
comments