ID46 started producing at the age of 10. It obviously hooked him because he never stopped making music. Today he's releasing via GOONS Music and already got played at Ultra Music Festival Miami.
Here's an in-depth-interview with the up and coming producer & DJ from the Netherlands. We had the chance to chat about his influences, the challenges of artists in the digital age, his take on getting playlisted and much more. Read on!
You produced your first song at the age of 10. What made you get into making music? Until today, who influenced your style the most?
When I was playing on my computer I discovered the program Garageband, from that moment on I started to play with different loops to create songs. When I finished a song I tried to sell it on cd's in my neighbourhood.
At the moment I started to produce & DJ for real (Age 13) Hardwell was already a big name in the Dance scene. I was always listening to his music and tried to make music like he did. Also Martin Garrix was and is still a big inspiration for me, not only his music but the way how he developed himself into an allround artist. Currently I like to listen to Tchami, I find it very inspiring how he introduced bass music to a bigger audience.
I can only have a lot of respect for all of them.


Could you sum up some personal milestones in your career so far?
It all started with the dj contest Kunstbende. It's a big national dj contest in the Netherlands for young people up to the age of 19. I made it to the last 13 in the semi finals.
In 2016 I was accepted to the Herman Brood Academy, that was always a big dream for me.
At the age of 17 I was asked to produce for a DJ in the DJ Mag top 10. I looked up to this artist so I was very honored.
Last year I had my first mainstage booking at Festivate & my collaboration with Giant was played at Ultra Music Festival in Miami.


What are the biggest challenges you face as an up and coming artist in the digital age?
Although it is very easy to release your music yourself on Spotify in this digital age, it's still very hard to get your music heard by the listeners, artists and playlists. It takes a lot of effort.
Luckily I release on labels that do a lot of that work for me. I still work hard myself to push each track a little bit extra. Also managing socials as an artist can sometimes be a challenge. Like my music I want my socials to reflect my individuality and creativity.


How do you feel about the evolution of music streaming services?
The music streaming services are getting better and more artist friendly. It's easier to release your music yourself, build your own brand and make money with it. I think it's a very good evolution especially for the smaller artists.


Your latest single "Fuego" is a collaboration with Sebastian Bronk. How would you describe the perfect form of musical collaboration?
For me it is very important to have good chemistry. I prefer to work in real life together in a studio. Not only the musical chemistry is important but also the social aspect. I have to have a connection with someone in order to be the most creative I can be. My collab with Sebastian was great in both ways. Further more I always love it when an artist brings something that's unique to them and new for me.
Do you have a songwriting/producing routine or ritual?
I get inspiration in many different ways. It can be from a documentary, playing around on my MiniMoog but also my father who loves music and introduces me regularly to different styles. My last inspiration came from the movie Bohemian Rhapsody, I was fascinated how Freddy Mercury involved the crowd into the music with "We Will Rock You".
Production wise I don't have a fixed routine sometimes I start with the drop, sometimes with the break and sometimes even with the intro.


Name your top 3 software tools for engaging in musical content. Tell us why you think they're awesome!
ForTunes, I use the app a lot. I think it's unique in the way that it tracks the most important socials for an artist. Also I like the feature of posting a playlist add or milestone directly to your Instagram story. It looks very nice and professional.

Spot on track, I like the feature that enables me to export my log of all the playlists that my track got into. It's easy to send to your manager or to the label your track is signed to. Besides the easy export function it gives you very clear stats on how much playlists you got into and how much the total number of followers is.
1001 tracklists, I love to see which artist played my track. It gives me a lot of motivation if I see my track is played elsewhere.


How important are data insights for your decisions?
It gives me insight in the artists and playlists that play & add my tracks. If I haven't yet connected with these people I can decide to send them my next track for example. It helps me diversify my network and distribution possibilities.


You have a strong playlist game. Share some wisdom – how do you manage to get your tracks added to big playlists?
First of all, it's important to produce good music. Make sure to send it to the right playlists in your style. Try to build a mailinglist and send your new release to them. If you make good music they will eventually start to know you. From that point on they will start adding your music to their playlists.
Make sure your tracks are played by different artists in your style. People have to start knowing your name.
Start finding promoters for your music. Sometimes promoters with a bigger network can get your tracks to playlists you can't get.


What's next for ID46? Any upcoming releases, shows or collaborations you'd like to tease?
A lot of things are coming up this year. I'm looking forward to release with Giant on Goons Music. 3LAU played it on Ultra and Botnek played it in their radioshow.
Further supports I will reveal in the coming weeks. But my biggest wish is to do a collab with one of the three guys I mentioned in my first answer. So if you're reading this, give me a call. I'm ready to go!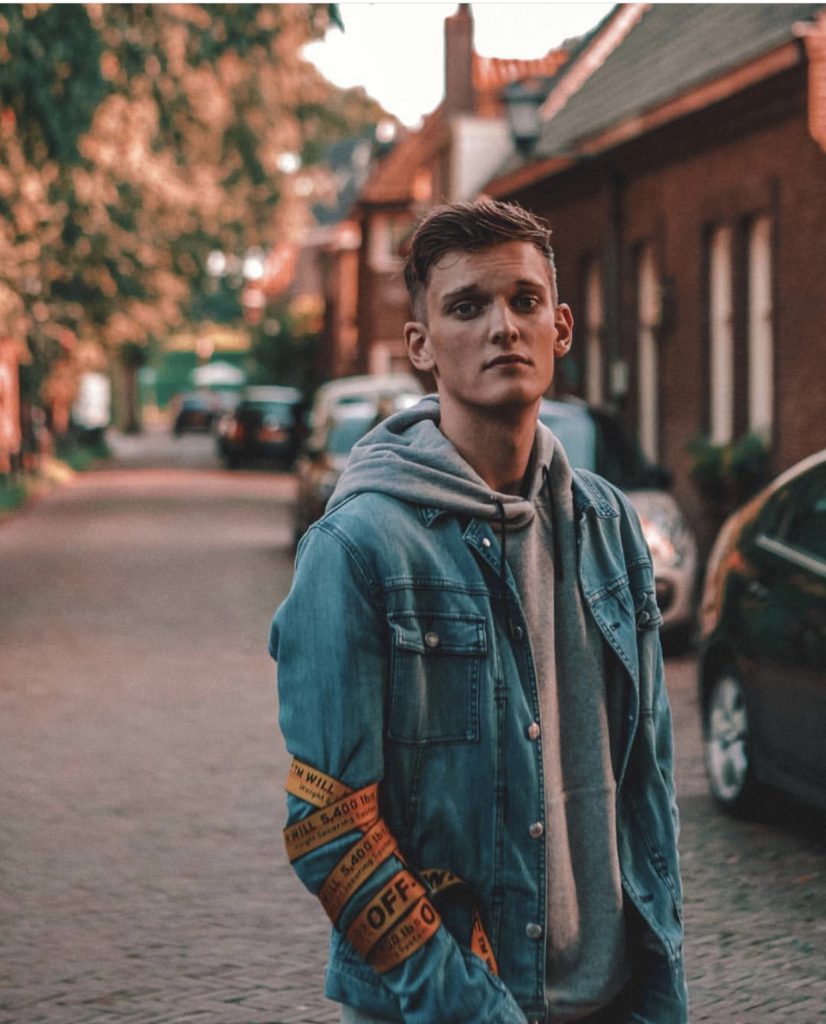 Follow ID46 and listen to his tracks:
Spotify
SoundCloud
Instagram
Facebook
Twitter
1
one already already liked this, but everybody needs a friend, so give us a <3
Comments
comments