Henri Purnell is a tropical house producer based in Munich/Germany. He started playing piano at only 7 years old and is one of Germany's top performing artists in his genre. We had the opportunity to interview him and talk about important aspects of collaborations, promotion strategies, TikTok and much more.
How would you describe the deep house / tropical house scene in Germany?
I've been producing deep house / tropical house music since almost 5 years and I can tell the scene is growing in Germany. Lots of people told me Tropical House is dying, not only in Germany but also in other countries. I don't think so. People are constantly enjoying Deep House music, especially the big summer feel which comes with it. Indeed there are music trends like vocal chops, or the Meduza Bass which might be infused with the original Deep House. As long as the music stays timeless it will be always popular among listeners.
What are the biggest challenges you face as an up and coming artist in the digital age?
The biggest challenge is standing out and building a brand these days. Since Spotify users mainly listen through playlists nowadays you have to be creative in your music production to catch their attention. Especially in the digital streaming age the first 30 seconds of your song counts to convince the listener to keep on listening or skip the track. I always try to come up with very short and precise intros which rapidly lead the listeners into the song chorus.
I also try to stand out with my trademark whistle which I like to include to some of my tracks. But not only the whistle also catchy hooks, good songwriting and a specific theme help me to stand out. I really like to have all instruments and sound elements fit a specific theme which is recognizable throughout the song. For example "Getaway", one of my latest releases, strongly builds on Cuban vibes supported by typical Cuban elements. Not only standing out is a challenge, also a fully planned and strategic release plan for the upcoming months takes lots of effort. Try to avoid big music release gaps and the risk of sinking into oblivion. Luckily my management helps me a lot in organizing song releases, so I can fully focus on the music production, music videos and social media.
What was the best music video experience you ever had?
Definitely the music video shot for my track: "Orange Juice" which came out last fall. After we had finished the track in the first half of 2019, we were sure we wanted to shoot a very funny and colorful music video for this song. We ended up shooting the video a couple of months later. The song tells a story about a very interesting and ironic break up strategy where a bottle of Orange Juice is being used as make up for the bad news. In the video we wanted to give it another twist by pouring the orange juice over the boyfriend's head. My collab partner Steve Reece and I ended up playing the boyfriends in the music video which was hella fun.
You do have your TikTok handle in your Instagram bio – How do you use the platform for your music career?
TikTok is such a fast growing social media platform which can enormously help to grow your fanbase even bigger. The concept of Tiktok is completely different though. The app lives from 15 sec videos showing memes, trends, dances and aesthetic videos. Since the algorithm on TikTok is working differently than on other social media your video can reach a way bigger audience in seconds. I try to mix music, fashion and comedy content since these are things I like and it's a fast way to gain followers. Tiktok is linked to Instagram and YouTube so fans can follow you there as well. The audience on Tiktok is quite young but especially young people can turn into very loyal fans for yourself and your music.
Do you have a routine or ritual when starting a new song?
I usually get inspired by listening to other songs of artists that I like or that I've discovered through playlists on Spotify. After that I spend most of the time at the piano figuring out which chord progressions and melodies I want to use. For me, the best and easiest way to find catchy melodies is to whistle along to the specific chord progression I've picked for the song. Usually I end up using the original whistle melody for my tracks since it works well on my tracks and spreads good summer vibes. I always collect a bunch of instrumentals for sessions with singers and songwriters so we can focus on the vocal part only during the sessions. I find this as an effective way for me to end up with good results after the sessions, but every producer has their own working method.
What do you think is the best way to promote a new release in 2020?
I guess Tiktok is pretty much a good tool to promote your music in 2020. Musicians can promote their music by spreading it through trends on the app. You can either create a challenge or come up with a dance, memes or other ideas which can spread your song using it in your videos. Not only Tiktok, also other social media can help to promote your music.
YouTube gives a lot of opportunities and even Instagram TV is a good tool to share music related content with your fans by recording videos up to 1h. I use Instagram TV frequently by giving my fans a closer insight on how I produce my music and walking them through the production of my latest music releases. Also, I can highly recommend building a social media support groups of you and your music producer friends where you keep supporting each other by commenting on each other's posts or even supporting each other's music in Spotify playlists.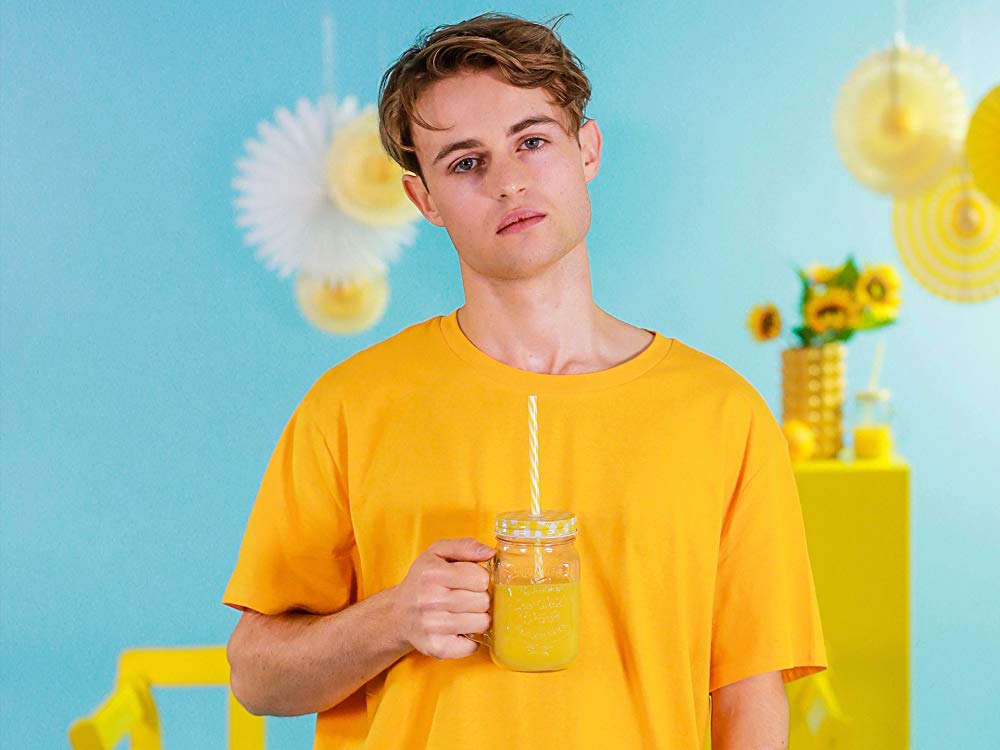 Is there a prominent musician currently killing it visually? Tell us how!
Hell yeah I really dig Salvatore Ganacci recently. His way of promoting music is absolutely hilarious and outstanding. He always comes up with these crazy ideas for example: he turned himself into a motorcycle in his new music video for his latest track: "Boycycle". He catches people's attention through his extremely funny ideas which has positive results on his music and liveshows. I always try to keep him in mind to encourage myself adapting even crazier ideas to music videos and artist image.
What are the most important aspects when collaborating with other artists?
I think the most important aspect of collaborating is appreciating each other's talents and taking the most out of each other's skills and techniques in order to achieve the best possible result. I've done many collabs before and it taught me that you can learn a lot from each other. I definitely do promote collaborating with other artists because it can take your production skills to another level. I used to do lots of collaboration through the internet but over time I've recognized that working with your collab partner in person together in the same studio is way more efficient. Especially when you start a song production from scratch. The internet is a good way to finish up a collab. Meeting up in person for a collab brings lots of advantages, not only in terms of songwriting, but also for your social media.
Name 3 major mistakes you made and other musicians could learn from.
From what I've learned so far people tend to promise you more than they can actually fulfill. The music industry is more talking than fulfilling promises. So do not always believe what people are telling you and promising you. Also, always overthink your decision and don't take decisions too fast and don't be impatient. Get feedback from your producer friends first before handing in demos and discuss with your manager or other trusted people whether to take a deal or not. Better opportunities might come to you later. Never lose focus on the reason why you've started.
How important are data insights for your (strategic) decisions?
Data Insights, for example Spotify for Artists and Apple Music for artists, can be very helpful to specify a certain target group for social media advertisement. We usually target the first most listened countries when setting up a social media advertisement campaign for each new song release. Other than that we can also see which song type works really well on streaming and which certain playlists we have to target for strong support.
Any specific goals for this year?
Henri Purnell live shows are a big goal for this year! We are currently working on a very exciting liveshow concept. So yeah, 2020 will take my music project to another level. Also lots of new music will come your way including strong features. But I can't tell you more about this for now.
FOLLOW HENRI PURNELL HERE:
Instagram
Spotify
YouTube
TikTok
Facebook
Twitter
We love to get insights from aspiring artists, producers & bands. Visit our interviews section for more interesting Q&As with ForTunes users.
0
be the first one to show some appreciation for this!
Comments
comments