Our new artist to watch is Slovak singer/songwriter & producer FVLCRVM, who's music is on tipping edge between mainstream & underground. Quality is guaranteed with his attention to detail, on both, his songs as well as his visuals. His latest single "Wildfire" made it into several Spotify & Apple Music editorial playlists. Make sure to keep the avid ForTunes user on your radar.
Wildfire
FVLCRVM, Annet X – Do It All Again
FVLCRVM, KeKe – Come Get Some ft. Ivan Dorn
FVLCRVM – Hate List
Full Catalog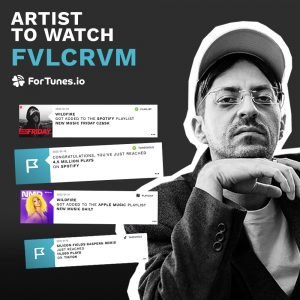 FOLLOW FVLCRVM:
Instagram
Spotify
YouTube
TikTok
Soundcloud
Twitter
Facebook
0
be the first one to show some appreciation for this!
Comments
comments