We are introducing the ForTunes Pattern Screen. Read this article to learn how the Pattern can improve your release strategies and decision making. It is live in the ForTunes app and the browser version.
Access the Pattern through the Dashboard.



Planning your next release means taking a closer look back. What was most impactful, and when? Which release tactic worked well, which blog or playlist generated a lot of movement? Keeping a clear, birdseye view on all things is essential to understanding a career path.
The Pattern Screen not only lets you overview the past months, but with the new Compare Tracks function, you can load specific tracks and dig deeper into the dynamics of your music releases.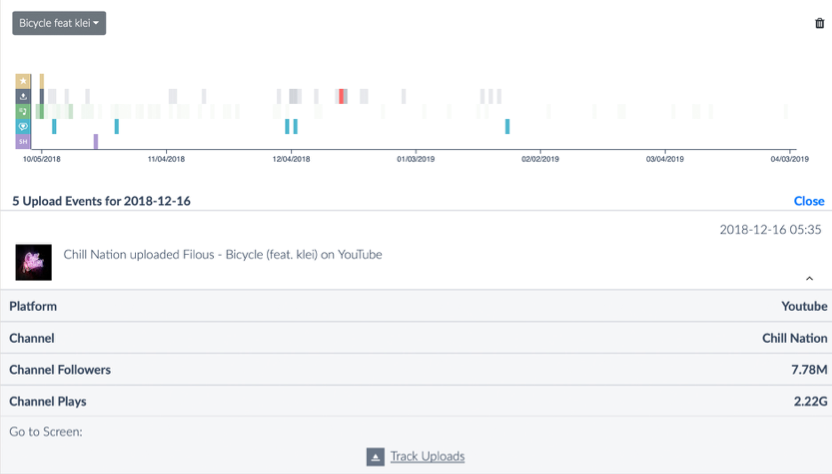 Load more than one track, align them by their release date, compare their dynamics and dig into the events at any given point in time. This function enables you to find out which blogs generated buzz for your releases, which playlists and channels supported your tracks and when. Learn from the past to advance your career.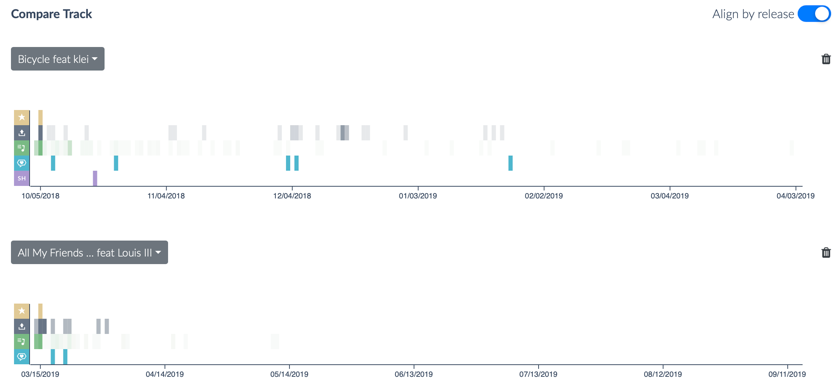 This new feature is designed to elevate your decision making and help you to identify the best release strategy.
It is available in the ForTunes iOS app and the browser version.
2
join the family and show some love for this!
Comments
comments